David Chou, MD, MS, FCAP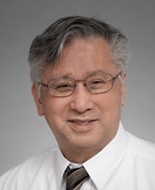 Professor Emeritus, Laboratory Medicine
Interests:
Retired Professor, Laboratory Medicine. Electronic health records (EHRs) interoperability, regulatory issues associated with EHRs, clinical laboratory automation and laboratory information systems, technology evolution and integration.
Background:
30+ years computer science, laboratory medicine, informatics.
Research:
Co-PI of informatics research grants on a) the application of emerging technologies to clinical decision support and clinical biorepositories, b) intersection of laboratory information systems, clinical information systems, clinical lab automation.