Graduate Program Information
---

Biomedical and Health Informatics (BHI) at the University of Washington (UW) provides a rich interdisciplinary environment for education, training, and research in the field of biomedical and health informatics. Our vision is to unleash the potential for information to improve biomedicine and health.
As part of the prestigious UW School of Medicine, our program includes training for undergraduate, M.S., Ph.D., Postdoctoral students, and Clinical Informatics Fellows. Our curriculum draws strength from the highly interdisciplinary and collaborative aspects of the field and our department.
RESOURCES
The Division of Biomedical and Health Informatics holds one of the training programs funded by the National Library of Medicine (NLM). The NLM Biomedical and Health Informatics Training Program provides tuition, stipend, travel, and some related study expenses to a limited number of qualified and eligible pre- and post-doctoral trainees. Additionally, students may receive research assistantship opportunities with BHI faculty to work on cutting-edge healthcare informatics research projects.
ACADEMIC COMMON CORE
The required BHI core coursework (https://bit.ly/BIMECC) reflects the importance and interaction of our practice domains ranging from human biology to clinical medicine and from consumer health to public health. Students complement their core coursework with additional courses in biostatistics and advanced research methods, as well as electives drawn from other UW academic units. Finally, we provide weekly departmental seminars that showcase new and integrative research in the field.
UNDERGRADUATE SPECIALIZATION
In partnership with the Information School and their undergraduate B.S. in Informatics, we jointly offer a transcriptable option (specialization) in biomedical and health informatics.
MASTER OF SCIENCE (BHI M.S.)
https://bit.ly/BIMEMS
The Master of Science program is a full-time, research- based 2-year program. Students are required to complete 10 core courses shared with Ph.D. students, along with 9 thesis credits. The Master's thesis and its defense culminate the degree.
MASTER OF SCIENCE (CIPCT M.S.)
http://clinical-informatics.uw.edu/
In partnership with the UW School of Nursing, we offer a collaborative distance learning Master of Science degree in Clinical Informatics and Patient-Centered Technology (CIPCT). This program has an applied clinical informatics focus that targets healthcare professionals.
DOCTORAL DEGREE (BHI Ph.D.)
https://bit.ly/BIMEPhD
The Ph.D. program is a full-time program of study. Students are required to complete 10 core courses and are expected to participate in research rotations and seminars. Upon completion of the required coursework, students must pass a qualifying exam to proceed with dissertation work. The general exam (topic proposal) follows, then the completion of the doctoral dissertation and final exam. Most students complete their degree within 4 to 5 years.
POST-DOCTORAL STUDIES (BHI Postdoc)
https://bit.ly/BIMEPostDoc
Post-doctoral training fellowships funded by the NLM are 2 years in length. Trainees are required to take 4 courses from the BHI core curriculum, and teach one seminar in their area of expertise. They work closely with a faculty mentor, deepening their knowledge in biomedical and health informatics.
CLINICAL INFORMATICS FELLOWSHIP
https://bit.ly/CIFellowship
BIME in partnership with family medicine offers an ACGME accredited clinical informatics fellowship for physicians who are board certified or board eligible in an ACGME accredited specialty or subspecialty. This training is 2 years in duration and builds on the CIPCT M.S. degree with two years of hands-on work in applied clinical informatics.
CAREERS IN INFORMATICS
BHI alumni have found jobs in academia, industry, and research. More information can be found on our alumni web pages.
APPLICATION PROCESS
Applications for our research focused M.S. and Ph.D. are submitted through the UW Graduate School and are due in December of each year, for matriculation in the following autumn. Applicants are required to hold a baccalaureate degree or equivalent with a GPA of 3.0 or higher. Our program requirements include prior college level coursework in mathematics, biology, and computer programming. Applicants whose native language is not English are required to demonstrate English language proficiency.
LOCATION & STUDENT LIFE
Our location in Seattle provides students with exciting opportunities to gain research and work experience in cutting-edge research institutions and biomedical and technology companies. Our department is home for the Institute for Medical Data Science, which explores research in data science and AI, as they impact biomedicine. We also collaborate with the Fred Hutchinson Cancer Center, Allen Institute for Brain Science, Institute for Systems Biology, Seattle Children's, Bill and Melinda Gates Foundation, PATH, Sage Bionetworks, Dendreon, ZymoGenetics, Microsoft, Amazon, and Google. Students also have abundant opportunities to collaborate with innovative researchers throughout the University of Washington, including those in the School of Medicine, School of Nursing, School of Public Health, Information School, College of Engineering, Linguistics Department, as well as the Paul G. Allen School of Computer Science & Engineering and the Institute for Health Metrics and Evaluation.
The University of Washington's main campus is bordered by Lake Washington and includes easy access to restaurants, theaters, and the arts. Considered one of the most livable cities in the U.S., Seattle sits at the foot of the Cascade Mountains and on the Puget Sound. It provides year-round opportunities for outdoor recreation and is one of the most exciting cities for art and music in the country. BHI students come from diverse backgrounds and our program is home to many international students.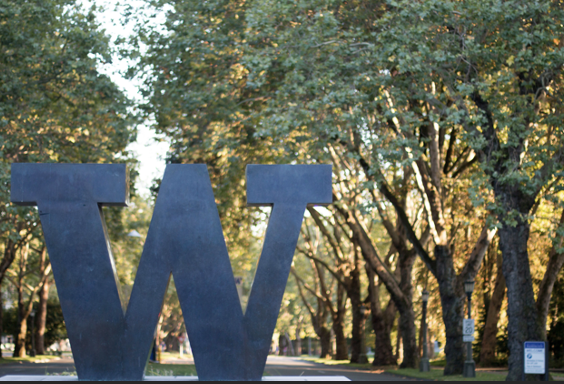 John Gennari, Ph.D.
Professor, Biomedical Informatics and Medical Education Graduate Program Director
gennari@uw.edu

Andrea Hartzler, Ph.D.
Professor, Clinical Informatics and Patient-Centered Technology Co-Director
ahartzler@uw.edu

Marni Levy
Graduate Program Advisor
bhigradp@uw.edu
Phone: 206.616.0369