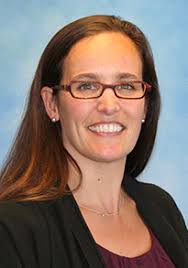 Interests:
Human-centered design, health equity, personal health informatics, patient-provider interaction, clinical informatics
Background:
Dr. Hartzler holds a PhD in Biomedical informatics from the University of Washington. Her doctoral work characterized the experiential expertise that patients share with one another to support personal health information management. Previously, Dr. Hartzler was an Assistant Investigator at Kaiser Permanente Washington Health Research Institute, where she led research on the human-centered design of collaborative health technology.
Research:
Dr. Hartzler is passionate about technology that promotes health equity and empowers people to lead healthy lives through interaction with peer networks and healthcare professionals. Her research focuses on the human-centered design of health technologies that promote health equity and quality healthcare experiences. Funded by NIH, NSF, and other funding agencies, Dr. Hartzler leads projects that bring together interdisciplinary teams of clinicians, computer scientists, data scientists, community advocates, and health system stakeholders in the development and evaluation of health technology. Examples include 1) addressing implicit bias in patient-provider communication through automated sensing and feedback tools, and 2) informing fair and ethical integration of digital social determinants of health systems into healthcare through human-centered design.
Teaching:
BIME 435 "Informatics in Healthcare," NSG 540 "Telehealth Systems and Applications"
Representative publications:
Google scholar: https://scholar.google.com/citations?user=KzoDCQ0AAAAJ&hl=en&oi=ao