Andrea Hartzler, PhD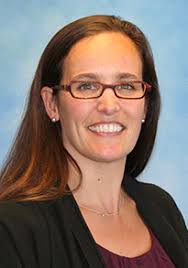 Associate Professor, Biomedical Informatics and Medical Education
Interests:
Consumer health informatics, social computing, human-centered design, collaborative health technology, patient-provider interaction, peer support, patient-reported outcomes, and patient-generated data
Background:
Dr. Hartzler received her BS in Psychology and PhD in Biomedical Informatics from University of Washington. She was an Assistant investigator at Kaiser Permanente Washington Health Research Institute before returning to UW as an Associate Professor. As Co-Director of Clinical Informatics and Patient-Centered Technologies (CIPCT), a joint MS program between the UW School of Nursing and the Department of Biomedical Informatics and Medical Education, she oversees program development, curriculum, and teaches and advises students. Dr. Hartzler also serves in a leadership role operationally for UW Medicine to provide clinical informatics expertise and leads patient experience initiatives. She has served on multiple national committees for the Office of the National Coordinator for Health Information Technology, the American Medical Informatics Association (AMIA), and others. She enjoys dancing and is a volunteer ski instructor.
Research:
Dr. Hartzler is passionate about collaborative technologies that empower people to lead healthy lives through interaction with expert peer networks and health professionals. Grounded in human-centered design of digital health innovations, her research spans health informatics and human-computer interaction. She integrates social computing, interaction design, and patient-generated data to facilitate peer support and enhance patient-provider relationships. Examples include systems to support personal health information management, visual display of patient-reported outcomes, and patient matching for peer mentoring. Her research has been recognized through multiple best paper awards. She has led and contributed to research projects funded by National Institutes of Health, National Science Foundation, Agency for Healthcare Research & Quality, Robert Wood Johnson Foundation, Google, and others. Most recently, she was awarded an R01 grant from the National Library of Medicine to address implicit bias in communication between patients and providers through automated sensing and feedback technology.
Teaching:
Accepting new MS and PhD students.
Representative publications:
Google scholar https://scholar.google.com/citations?user=KzoDCQ0AAAAJ&hl=en
MyNCBI http://www.ncbi.nlm.nih.gov/sites/myncbi/1pcSCsaCShAkE/bibliography/48024260/public/?sort=date&direction=ascending
Hartzler A, Patel R, Czerwinski M, Chandrasekaran N, Pratt W, Roseway A, Back, A. Real-time feedback on nonverbal clinical communication: Theoretical framework and clinician acceptance of ambient visual design. Methods of Information in Medicine (Methods Inf Med). 2014; 53(5):389-405. PMID: 24970354.
Hartzler A, McDonald DW, Park A, Huh J, Weaver C, Pratt W. Evaluating health interest profiles extracted from patient-generated data. In Proceedings of the AMIA Annual Fall Symposium (AMIA Annu Symp Proc). 2014: 626-635. PMID: 25954368. Distinguished paper award
Hartzler AL, Chaudhuri S, Fey BC, Flum DR, Lavallee D. Integrating Patient-Reported Outcomes into Spine Surgical Care through Visual Dashboards: Lessons Learned from Human-Centered Design. eGEMs. 2015;3(2):1133. PMID: 25988187
Hartzler A, Izard JP, Dalkin BL, Mikles S, Gore GL. Design and feasibility of integrating personalized PRO dashboards into prostate cancer care. J Am Med Inform Assoc. 2016 Jan;23(1):38-47. PMID: 26260247
Hartzler AL, Taylor M, Park A, Griffiths T, Backonja U, McDonald DW, Wahbeh S, Brown C, Pratt W. Leveraging cues from person-generated health data for peer matching in online communities. Journal of the American Medical Informatics Association. 2016 May;23(3):496-507. PMID: 26911825.
Hartzler AL, Weis B, Cahill C, Pratt W, Park A, Backonja U, McDonald D. Design and usability of interactive user profiles for online health communities. ACM Transactions on Computer-Human Interaction (ToCHI). 2016; 23(3): Article 15. doi:10.1145/290371
Hartzler AL, BlueSpruce J, Catz SL, McClure JB. Prioritizing the mHealth Design Space: A Mixed-Methods Analysis of Smokers' Perspectives. JMIR mHealth and uHealth. 2016 Jul;4(3). PMID 27496593
Hartzler AL, Osterhage K, Demisir G, Phealn EA, Thielke S, Turner AM. Understanding views on everyday use of personal health information: insights from community dwelling older adults. Inform Health Soc Care 2017 Apr 11: 1-14. PMID: 28399725
Hartzler AL, Tuzzio L, Hsu C, Wagner EW. Roles and functions of community health workers in primary care. Ann Fam Med 2018; 16:240-45.
Hartzler AL, Ralston JD, Hanan TA, Kelleher KJ, Penfold RB. Designing Safer Use of Antipsychotics Among Youths: A Human-Centered Approach to an Algorithm-Based Solution. Psychiatr Serv. 2019;70(10):944-947. doi: 10.1176/appi.ps.201800390. PMID: 31310188
Mohan S, Venkatakrishnan A, Hartzler AL. Designing an AI Health Coach and Studying its Utility in Promoting Regular Aerobic Exercise. ACM Transactions on Interactive Intelligent Systems (TiiS); 2020:10(2); article 14. https://dl.acm.org/doi/abs/10.1145/3366501