Anne M. Turner, MD, MLIS, MPH, FACMI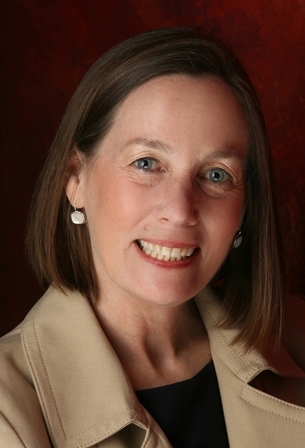 Professor, Department of Health Services, School of Public Health
Professor, Biomedical Informatics and Medical Education
MD (Dartmouth-Brown), MPH (UW), MLIS (UW)
Fellow, American College of Medical Informatics
Associate Director, UW Health Promotion Research Center (HPRC)
Researcher, UW Northwest Center for Public Health Practice (NWCPHP)
Interests:
Public health informatics, use of machine translation and natural language processing to improve communication with Limited English Proficiency populations, personal health information management by older adults, public health information workflow, evaluation of public health information systems, systems that support collaborative work, human-centered design, and usability testing.
Background:
Public health informatics research (>15 years); library and information science research (>15 years); and clinical pediatrics (> 25 years).
Research:
The use of natural language processing and machine translation to improve access to public health information; personal health information management of older adults; health information needs and workflow; task analysis; qualitative and mixed methods; evaluation and usability of public health information systems; user-centered design; public health grey literature.
Other Roles:
Faculty at:
Representative publications:
Turner, AM, Kirchhoff, K and Capurro, D  Using crowdsourcing technology for testing multilingual public health promotion materials. Jour Med Internet Res. 2012; 14(3):e79.
Turner AM, Ramey J, Lee S. Connecting public health IT systems with enacted work: Report of an ethnographic study. AMIA Annu Symp Proc 2008;Nov 6:737-41.
Kirchhoff K, Turner AM, Axelrod A, Saavedra F. Statistical Machine Translation of Public Health Information: A Feasibility Study. JAMIA 2011;18(4):473-478.
Turner, AM, Osterhage, K, Loughran, J, Painter, I, Demiris, G, Phelan, EA. Emergency information management needs and practices of older adults: a descriptive study. International Journal of Medical Informatics 2018; Mar;111:149-158.
Taylor, JO, Turner, AM, Hartzler, AL, Osterhage, KP, Demiris, G. Monitoring for change: the roles of friends and family in helping older adults manage personal health information. JAMIA. 2018 Aug 1; 25(8):989-999. Doi 10.1093/jamia/ocy037.
Lu, T-C, Chen, Y, Ho, T-W; Chang Y-T; Lee Y-T;  Wang Y-S ; Chen Y-P,Chia-Ming Fu, C-M, Chiang W-C, Ming, M;  Fang C-C, Lai F and Turner, AM. Novel Depth Estimation Algorithm of Chest Compression for Feedback of High-Quality Cardiopulmonary Resuscitation Based on a Smartwatch. Journal of Biomedical Informatics 2018 Nov, 87:60-65 doi: 10.1016/j.jbi.2018.09.01
Mikles, S, Hyewon, S, Kientz, J, Turner AM. Theory-based needs assessment for collaborative health information technologies: a case study to support child development. (Accepted pending revisions 4/18 to Journal of Biomedical Informatics. 2018 Oct;86:167-174. Doi:10.1016/j.jbi.2018.09.003.
Turner, AM, Choi, YK, Dew, K, Tsai, M-T, Wu, S, Smith, D, Meischke, H. Usability testing of translation software for improving communication between emergency responders and individuals with limited English proficiency (LEP). (In press, JMIR-Public Health and Surveillance 11/9/18 doi:10.2196/11171).