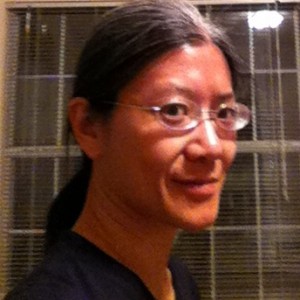 Interests:
Health-behaviors in everyday life, digital health, health-related belief and knowledge representation, health-related social media use, text and visual analytics, research methods, stakeholder-engagement in design and research, digital humanities
Background:
I received a BA in Psychology from Harvard University, and an MSIS and PhD in Information Science from University of North Carolina at Chapel Hill. I am active in the organization of the workshop, Visual Analytics in Healthcare, which is held at the annual meeting of the American Medical Informatics Association (AMIA) and IEEE VIS in alternate years, and I currently serve as Chair of the Special Interest Group, Information Needs, Seeking, and Use (SIG-USE), associated with the Association for Information Science and Technology (ASIS&T).
Research:
My research interests include information behavior, psychosocial and communicative processes in online spaces, and supporting human interactions with digital technologies. I seek to leverage diverse forms of data to improve health management, including data analytic approaches and stakeholder-engaged approaches. In terms of analytic approaches, I employ natural language processing and visualization methods to explore patterns in digital traces, or user-generated data, and also in social media such as Reddit, and Internet-delivered behavioral health interventions. Conceptually, I am interested in health-related experiences in the context of everyday life – how people encounter, seek and interpret information to manage health, and how understandings and cognitive representations of health and wellness change over time in the context of chronic and complex conditions. Understanding people's needs, preferences, and behaviors can facilitate personalization of digital health technologies to health consumers' needs and preferences, and greater engagement in health management.
Teaching:
Currently accepting new students.
Other:
Congruent with my interest in everyday life, I am also engaged in digital humanities research as Co-Director of the Svoboda Diaries Project, a digital humanities lab / historical preservation project that both engages in historical research using digital methods, as well as works to make accessible a corpus of digitized manuscripts from 19th century Iraq.
Representative publications:
Google scholar: https://scholar.google.com/citations?hl=en&view_op=list_works&gmla=ABEO0YobjElaA7PaZN94-s9FcvIrzdIZFWyxqH7ZZZeebSx2Whl6otKb1b9j4mCXj33uGJ6tl56YNXXTdMpex0jnrfZT&user=kOF86TAAAAAJ
Chen, A. T. (2015). Information use and illness representations: Understanding their connection in illness coping. Journal of the Association for Information Science and Technology, 66(2), 340-353. DOI: 10.1002/asi.23173
Chen, A. T. (2016). The relationship between health management and information behavior over time: A study of the illness journeys of people living with fibromyalgia. Journal of Medical Internet Research, 18(10): e269. DOI: 10.2196/jmir.5309
Chen, A. T., Wu, S., Tomasino, K. N., Lattie, E. G., & Mohr, D. C. (2019). A multi-faceted approach to characterizing user behavior and experience in a digital mental health intervention. Journal of Biomedical Informatics, 94, 103187. DOI: 10.1016/j.jbi.2019.103187
Chen, A. T., Johnny, S., Conway, M. (2022). Examining stigma relating to substance use and contextual factors in social media discussions. Drug and Alcohol Dependence Reports, 3: 100061. DOI: 10.1016/j.dadr.2022.100061
Chen, A. T., Huey, J., Coe, S., Kaganovsky, J., Malouf, E. A., Evans, H. D., Daker, J., Harper, E., Fordiani, O., Lowe, E. E., Oldroyd, C., Price, A., Roth, K., Stoddard, J., Crandell, J. N., Shirts, B. H. (2023). Extending cascade screening using genealogy, direct-to-consumer ancestry genetics, and social media – the ConnectMyVariant exploratory pilot study. JMIR Cancer, 9(1): e43126. https://doi.org/10.2196/43126.