Annie Chen, PhD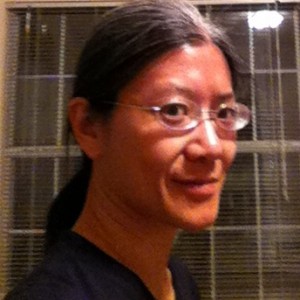 Assistant Professor, Biomedical Informatics and Medical Education
Interests:
Chronic illness information behaviors, text and visual analytics, patient education, complementary and integrative health, health-related uses of social media, research methods, digital humanities.
Research:
I am interested in patient experience — how patients encounter, seek out and interpret information to help manage their condition, and especially, how patients' understandings and cognitive representations of health and wellness change over time in the context of chronic illness management. I am also engaged in research that employs text and visual analytics to explore patterns in digital traces, or user-generated data about health, from social media including Reddit, discussion forums, and Internet-delivered behavioral health interventions. Understanding patient needs, preferences, and behaviors can lead to more effective tailoring and personalization of health information and education.
I am accepting new MS and PhD students.
Representative publications:
Chen, A. T. (2016). The relationship between health management and information behavior over time: A study of the illness journeys of people living with fibromyalgia. Journal of Medical Internet Research, 18(10):e269. DOI: 10.2196/jmir.5309
Chen, A. T. (2015). Information use and illness representations: Understanding their connection in illness coping. Journal of the Association for Information Science and Technology, 66(2), 340-353. DOI: 10.1002/asi.23173
Chen, A. T. (2014). What's in a Virtual Hug? – A Transdisciplinary Review of Methods in Online Health Discussion Forum Research. Library and Information Science Research, 36(2), 120-130. DOI: 10.1016/j.lisr.2013.10.007
Chen, A.T. (2012). Exploring online support spaces: Using cluster analysis to examine breast cancer, diabetes and fibromyalgia support groups. Patient Education and Counseling, 87(2), 250-257. DOI: 10.1016/j.pec.2011.08.017