Beth Devine, PhD, PharmD, MBA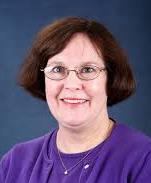 Associate Professor, Pharmaceutical Outcomes Research and Policy Program (PORPP)
Adjunct Associate Professor, Biomedical Informatics and Medical Education
Adjunct Associate Professor, Health Services
Adjunct Associate Professor, Surgery
Director, Graduate Program, PORPP
Interests:
medication safety, specifically pharmacogenomic biomarker-guided medication use and adverse drug events
Background:
Dr. Devine received her PhD in Health Services Research from the UW Department of Health Services, her doctorate in Pharmacy (PharmD) from the University of the Pacific, and her MBA from the University of San Francisco. She completed a residency in clinical pharmacy practice at the VA Medical Center in Palo Alto, CA; and a post-doctoral fellowship in pharmacoeconomics and outcomes research at the UW Pharmaceutical Outcomes Program, spending one year with Roche Pharma Business, Health Economics and Strategic Pricing Group, in Palo Alto, CA. Prior to launching her research career, Dr. Devine practiced clinical pharmacy with advanced practice (prescribing) privileges, and served in administrative positions related to formulary management, medication safety and quality improvement, in both academic and community medical center settings. She is a past recipient of an AHRQ Mentored Clinical Scientist Training Award (K-08) and served as co-investigator and project lead on an AHRQ THQIT (Transforming Healthcare Quality through Technology) implementation grant where her team studied the impact of a computerized provider order entry system in the largest independent medical group in Washington State.
Research:
Dr. Devine is a health services research scientist and health economist. Her research program centers on medication safety, specifically pharmacogenomic biomarker-guided medication use and adverse drug events using real world evidence from electronic health records, and draws from the disciplines of comparative effectiveness research, patient-centered outcomes research and clinical informatics; she employs methods from epidemiology, biostatistics, and decision analysis.
Her second area of research expertise is evidence synthesis, meta-analysis and network meta-analysis. She is an elected member of the Society for Research Synthesis Methods and served on the ISPOR (International Society for Pharmacoeconomics and Outcomes Research) Task Force that developed guidelines to conduct network meta-analyses.
Teaching:
Dr. Devine teaches graduate level courses in Meta-Analysis and Outcomes Methods Research; and in the PharmD program, she teaches Medical Study Design and Biostatistics.
Representative publications:
Devine EB, Lau B, Overby CL, Wirtz HS. Use of a clinical decision support tool in the ambulatory setting to improve adherence to national monitoring guidelines for medication-laboratory tests. Appl Clin Inf 2013; 4:_-_http://dx.doi.org/10.4338/ACI-2013-06-RA-0041
Devine EB, Van Eaton E, Capurro D, Alfonso-Cristancho R, Devlin A, Yanez ND, Yetisgen-Yildiz M,  Flum DR, , Tarczy-Hornoch P, for the SCOAP CERTAIN Corporate Authorship. Preparing Electronic Clinical Data for Quality Improvement and Comparative Effectiveness Research: The CERTAIN Automation and Validation Project. Generating Evidence & Methods to improve patient outcomes (eGEMS) 2013; September in press
Devine EB, Edwards T, Patrick DL, Alfonso-Cristancho R, Yanez ND, Devlin A, Symons R, Flum DR, for the SCOAP CERTAIN Corporate Authorship. A Model for Incorporating Patient and Stakeholder Voices in a Learning Healthcare Network: Washington State's Comparative Effectiveness Research Translation Network (CERTAIN). J Clin Epi 2013;66:S122e-S129
Overby CL, Tarczy-Hornoch P, Kalet IJ, Thummel KE, Smith JW, Del Fiol G, Fenstermacher D, Devine EB. Developing a prototype system for integrating pharmacogenomics findings into clinical practice. J Pers Med 2012;2:241-56
Cheng MM, Blough DK, Goulart B, Veenstra DL, Devine EB. A mixed treatment comparison of therapies for symptomatic, previously untreated chronic lymphocytic leukemia. Cancer Treat R 2012 38:1004-11