Linda Shapiro, PhD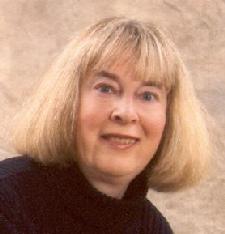 Professor, Computer Science and Engineering
Adjunct Professor, Biomedical Informatics and Medical Education
Joint Professor, Electrical Engineering
Interests:
Research in a) object and pattern recognition, b) facial expression recognition c) medical imaging including cancer biopsy analysis, and d) biomedical information systems.
Background:
45 yrs computer science with funded research in all kinds of object and pattern recognition including medical work in craniofacial analysis, medical image analysis, and multimedia retrieval.
Currently accepting new MS students and new PhD students only if they have their own funding.
Representative publications:
S. Rolfe, S.-I. Lee, L. Shapiro, "Associations Between Genetic Data and Quantitative Assessment of Normal Facial Asymmetry," Frontiers in Genetics, 9:659, December, 2018
B. Gecer, S. Aksoy, E. Mercan, L. G. Shapiro, D. . Weaver, J. G. Elmore, "Detection and Classification of Cancer in Whole Slide Breast Histopathology Images using Deep Convolutional Networks," Pattern Recognition, VOl. 84, 2018, pp. 345-356. PMCID: PMC6342566
E. Mercan, C. S. Morrison, E. Stuhaug, L. G. Shapiro, R. W. Tse, "Novel Computer Vision Analysis of Nasal Shape in Children with Unilateral Cleft Lip," Journal of Cranio-Maxillofacial Surgery, Elsevier, Science Direct, October 29, 2017
J. Wu, C. Helke, C. Birgfeld K. Evans, M. Maga, C. Morrison, B. Saltzman, L. Shapiro, R. Tse. "Measuring Symmetry in Children with Unrepaired Cleft Lip: Defining a Standard for the Three-Dimensional Mid-facial Reference Plane", The Cleft Palate-Craniofacial Journal, 2016

E. Mercan, S. Aksoy, L. G. Shapiro, D. L. Weaver, T.T. Brunye, J. G. Elmore, "Localization of Diagnostically Relevant Regions of Interest in Whole Slide Images: A Comparative Study", J. Digit Imaging, March, 2016

E. Mercan, I. Atmosukarto, J. Wu, S. Liang, L.G. Shapiro, "Craniofacial Image Analysis", in Comprehensive Health Monitoring and Personalized Feedback using Multimedia Data,  A. Briassourli and J. Benois-Pineau (Ed.), Springer International, 2015
E. Mercan, L. G. Shapiro, S. M. Weinberg, and S.-I. Lee, "The Use of Pseudo-Landmarks for Craniofacial Analysis: A Comparative Study with L1-Regularized Logistic Regression," IEEE Engineering in Medicine and Biology Society Annual Conference, July, 2013
S. Liang, J. Wu, S. M. Weingberg, L. G. Shapiro, "Improved Detection of Landmarks on 3D Human Face Data," IEEE Engineering in Medicine and Biology Society Annual Conference, July, 2013