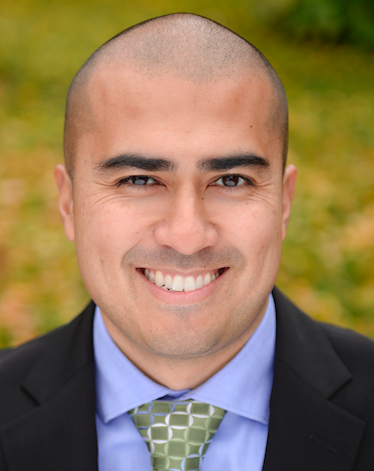 Interests:
Laboratory medicine and pathology informatics; clinical decision support; laboratory stewardship; quality improvement; characterizing and preventing diagnostic errors.
Background:
I completed an M.D. and Ph.D. in Bioengineering from the University of Illinois in 2012 with a focus on applying nanotechnology to improve diagnostics technologies. In following that vision to apply engineering to improve diagnostics, I came to the University of Washington and completed a residency in Clinical Pathology and a 1 year fellowship in Clinical Informatics under the Department of Laboratory Medicine between 2012 and 2016. After completing my training I joined the faculty of the Department of Laboratory Medicine in 2016 and have served as the Associate Medical Director for the Informatics Division. I also serve as the Medical Director of Point of Care Testing for Airlift NW.
Research:
The laboratory produces a large volume of objective data used for decision making in health care and has worked over the past decades to improve processes within the laboratory to improve scale, efficiency, and accuracy. Pathologists, laboratory staff, and our partners outside of the laboratory should build on these successes and improve all of our processes, from when a provider thinks about an order to when they act upon a result. As we continue to implement tools such as the electronic health record into practice, there are opportunities to use laboratory tests more effectively, i.e. perform the right test for the right patient, and ensure the results are interpreted and applied to maximize the health of our patients. From a translational research and quality improvement perspective, I am interested in understanding how often tests are ordered inappropriately or not ordered when needed and using informatics and other tools to help all providers be stewards of our laboratory testing resources. I am also interested in understanding the broader cost effectiveness of our diagnostic technologies. I am a Co-Investigator on an AHRQ grant with Beth Devine to model the cost effectiveness of implementing EHR-based clinical decision support for pharmacogenomic testing.
Representative publications:
Mathias, P. C., J. H. Conta, E. Q. Konnick, D. L. Sternen, S. M. Stasi, B. L. Cole, M. L. Astion, and J. A. Dickerson (2016). Preventing Genetic Testing Order Errors With a Laboratory Utilization Management Program. American Journal of Clinical Pathology 146(2), 221.
Mathias, P. C., P. Tarczy-Hornoch, and B. H. Shirts (2016). Modeling the costs of clinical decision support for genomic precision medicine. AMIA Summits on Translational Science Proceedings 2016, 60–64.
Ranjitkar, P., D. N. Greene, G. S. Baird, A. N. Hoofnagle, and Mathias, P. C. (2017). Establishing evidence-based thresholds and laboratory practices to reduce inappropriate treatment of pseudo- hyperkalemia. Clinical Biochemistry 50(12), 663–669.
Mays, J. A. and Mathias, P. C. (2019). Measuring the rate of manual transcription error in out- patient point-of-care testing. Journal of the American Medical Informatics Association 26 (3), 269– 272.