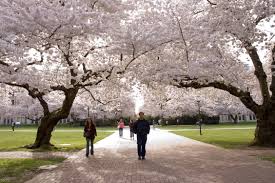 Chair's Message

Spring has arrived, with hints of summer weather already. We are moving toward our vision with a number of activities. We have completed the Clinical Informatics Fellowship match and have filled our two open positions with two excellent candidates who start July 2018. We are in the midst of interviewing students for our research focused MS and research focused PhD programs who will start in Fall 2018.  Applications are also open for our applied on-line MS in Clinical Informatics and Patient Centered Technologies. We are beginning a new overall strategic planning process for all of our Departmental activities in conjunction with preparing for our every 10 year academic program review. We are still actively recruiting new faculty as part of our strategic plan to expand our core faculty by 50%, with 3-4 positions remaining to be filled over the next two years (see link).
Cordially,
Peter Tarczy-Hornoch, MD
Chair and Professor, Department of Biomedical Informatics and Medical Education
Biomedical Informatics and Medical Education Newsletter
July 16-20, 2018
UPCOMING LECTURES AND SEMINARS
Please join us for a special summer Laboratory Medicine Grand Rounds (LMGR) on Wednesday, July 18, 2018 from 4-5 PM in HSB room T747:
The Importance of Reproducible Research in High-Throughput Biology: Case Studies in Forensic Bioinformatics
Keith Baggerly, PhD
Professor, Department of Bioinformatics and Computational Biology, Division of Quantitative Sciences
The University of Texas MD Anderson Cancer Center
Session description: Modern high-dimensional biological assays let us ask detailed questions about how diseases operate, but our intuition about what answers "should" look like in high dimensions is very poor. This lack of intuition means careful data processing is essential; without it we may have to apply "forensic bioinformatics" to work backwards from data and results to infer what the methods must have been. We describe case studies in which our reconstructions revealed analysis errors with the potential to impact patient care, and discuss implications for data sharing and ways to do things better.
After viewing this lecture, attendees should be able to:
List three common types of data analysis and processing errors
Relate examples of how these types of errors could negatively affect patient care
Discuss ways of reducing the problem and highlight outstanding challenges
This lecture can also be attended by live streaming via Zoom: https://www.zoom.us/j/414978331
Sign-in is required to receive CME credit. Online sign-in and evaluation form: https://tinyurl.com/signin-gr. 
FACULTY/STUDENT/ALUMNI/STAFF ACTIVITIES
 Congratulations to Dr. Doug Schaad!
BIME Faculty Doug Schaad has joined the Faculty Senate as an elected Senator.  The Senators representing the colleges, schools and campuses, plus the President, the Chair and Vice Chair of the Faculty Senate, the Chair of the Senate Committee on Planning and Budgeting, and the elected Chairs of the UW Tacoma and Bothell faculty organizations, comprise the voting members of the Faculty Senate.
Visual Analytics in Healthcare Workshop and Call for Papers
The Visual Analytics in Healthcare Committee (http://www.visualanalyticshealthcare.org/) will be hosting a healthcare data visualization workshop this year at AMIA in November and are officially announcing a Call for Papers (see link below). Submissions can include papers, posters, demonstrations, and/or a design challenge and are due August 1st, 2018. In addition, the committee has entered into an agreement with Prof. Chris Lehmann, Editor-in-Chief of Applied Clinical Informatics (ACI), to publish some or all of the presented papers (6 anticipated) and design challenge winners (3 anticipated) as part of a Special Topic in Visual Analytics. We believe this will be an opportunity for great visibility of your work. The committee looks forward to your submissions!
https://easychair.org/cfp/VAHC_2018
 UPCOMING MASTER'S DEFENSES
Chenchao Xu
Tuesday, July 17, 10:00am, Paul G. Allen Center for Computer Science & Engineering, Room 303
Title: U-Net for Cerebral Cortical MR Image Segmentation
Abstract:
Cerebral cortex segmentation from three-dimensional structural Magnetic Resonance (MR) brain images plays an important role in measuring loss of cortical tissues for disorders such as Alzheimer's disease (AD). U-Net, a type of deep convolutional neural networks architecture, is a widely-used approach for biomedical image segmentation in recent years.
In this thesis, I implemented 2D/3D U-Nets on MR images from 20 patients with labeled cerebral tissues and regions. A two-stage pipeline was designed for this task. In stage one, U-Net aims to generate a mask of grey matter to filter out other tissues in brain MRI images. In stage two, a similar U-Net architecture is used to label cerebral cortex sub-regions from images which only contains grey matter.
Both 2D U-Net and 3D U-Net do not work for labeling gyri/sulci, and only achieve approximate $55\%$ Dice overlap for labeling cortex regions. In contrast, the cerebral cortex segmentation package in FreeSurfer achieves over $90\%$ Dice overlap for labeling gyri/sulci by using a graphical-based probabilistic estimation method with prior information.
I believe that the main reason of bad performance of 2D/3D U-Net is the loss of global position information of pixels/voxels by cutting original MR images into small parts. The U-net architecture has weakness of handling high resolution 3D images with imbalanced number of classes. In the feature work, researchers could create hybrid methods to combine deep neural networks architectures with prior information to label cerebral cortical sub-regions.
Ron Buie
Tuesday, July 24, 2:00pm, UW South Lake Union, Building E, Room E103
Title: The Use of Inter-Provider Variation in Measuring Healthcare Performance
Abstract: To monitor and improve healthcare in the US, providers are required to report healthcare measures as part of regulatory and compensatory systems. However, there are growing concerns that the collection and reporting of these measures may be counter-productive to provider efforts to improve care. Variations in care are known to adversely affect quality, but studies on the relationship of variation within measures and performance of those measures are lacking. We aimed to test if inter-provider variation of a healthcare measure was associated with performance of that measure and thereby establish a model for identifying measures that might be more likely associated with opportunities to improve care. We found that between 14% and 23% of the performance of our chosen measure was associated with variation between providers. This finding suggests that inter-provider variance of a measure can be used to help identify measures where opportunities for improvement of clinical processes exist.
PUBLICATIONS AND PRESENTATIONS
Dr. Diane Korngiebel presented at a National Academies workshop in Washington, DC, "Improving Health for Small Populations," Jan. 18-19, 2018. Dr. Korngiebel's presentation, "Addressing the Challenges of Research with Small Populations," focused on the ethical framing for research with populations whose numbers are small, how qualitative context—determined in collaboration with community partners—might inform quantitative "neighbor borrowing" for data aggregation, and concluded by describing the importance of co-production methods, in which users and other key stakeholders partner together, as the way forward for improving health research and powering healthcare innovation.
The final publication from the workshop, Improving Health Research on Small Populations, is now available. The electronic version can be viewed, read, and downloaded for free at:https://www.nap.edu/catalog/25112/improving-health-research-on-small-populations-proceedings-of-a-workshop.
Paper accepted to AMIA 2018:
A Closer Look at Health Information Seeking by Older Adults and Involved Family and Friends: Design Considerations for Health Information Technologies
Anne M. Turner, MD,  MLIS, MPH1,2, Katie P. Osterhage, MMS1, Jean O. Taylor, PhD1, Andrea L. Hartzler, PhD2, George Demiris, PhD3
1Department of Health Services, School of Public Health, University of Washington, Seattle, WA; 2Department of Biomedical Informatics and Medical Education, School of Medicine, University of Washington, Seattle, WA; 3Department of Biostatistics, Epidemiology and Informatics, Perelman School of Medicine, University of Pennsylvania, Philadelphia, PA.
Abstract
Older adults are the largest consumers of healthcare. As part of a broader study of personal health information management (PHIM), we interviewed older adults in King County, Washington, and their involved family and friends (FF), regarding health information (HI) sources they seek and utilize. Analysis of interview transcripts revealed four main themes: 1) older adults and FF consider healthcare providers the foundational source of HI; 2) older adults utilize FF for seeking, sharing, and interpreting HI, while FF serve as surrogate seekers and experience-based experts; 3) nline searching is common, but confidence in assessing the quality of online HI is often lacking; 4) a smorgasbord approach is frequently utilized by older adults and FF for gathering and clarifying HI. Design considerations include: facilitating access to quality provider-vetted HI, incorporating older adults and FF in the design process, and creating shared spaces for communication of HI among older adults, FF, and providers
OTHER EVENTS
Congratulations to BHI PhD student Juandalyn Burke!
Juandalyn and her husband welcomed baby girl Laila June on June 28. Mom and baby are doing well!
July 9-13, 2018
PUBLICATIONS AND PRESENTATIONS
Sangameswaran, S., LeRouge, C., Hartzler, A., Social Support Needs of Parents of Overweight and Obese Adolescents Poster presented at Child Health Services Research Pre-Conference and AcademyHealth Annual Research Meeting (ARM) June 24-26, 2018; Seattle, WA.
LeRouge, C.,  Sangameswaran, S., Sayre, G., Frogner, B., Snyder, C., Rubenstein V. L., A Model for Building an Analytics Based Decision Making Culture to Support Learning Healthcare Organizations presented as part of panel at Health Information Technology Pre-Conference at AcademyHealth Annual Research Meeting (ARM) June 24-26, 2018; Seattle, WA.
LeRouge, C.,  Sangameswaran, S., Sayre, G., Frogner, B., Snyder, C., Rubenstein V. L., Development of a Model for Building an Analytics Based Decision Making Culture in Healthcare Organizations poster presented at AcademyHealth Annual Research Meeting (ARM) June 24-26, 2018; Seattle, WA.
June 25-29, 2018
FACULTY/STUDENT/ALUMNI/STAFF ACTIVITIES
Congratulations to Sean Mooney!
BIME Professor and Chief Research Information Officer Sean Mooney was elected to the UW School of Medicine Council on Appointments and Promotions for a 3-year term. He will overlap with BIME Professor Lynne Robins, who was elected to the council in 2016.
Congratulations to Uba Backonja!
UW Tacoma published an interview with Adjunct BIME faculty and former BIME postdoc Dr. Uba Backonja. In the interview Dr. Backonja describes how she went from dinosaurs to data visualization, with her childhood fascination with Jurassic Park catalyzing her interest in science and the world. http://www.tacoma.uw.edu/node/49261
IPHIE Master Class
Lauren Mikell (CIPCT), Tokunbu Akande (CIPCT), Lauren Snyder (BHI), and Ron Buie (BHI) represented UW at the 17th Master Class in Amsterdam, June 17 through the 21st. This biannual gathering is part of the International Program in Health Informatics Education. Along with faculty advisors Anne Turner and David Masuda, the delegation joined students and faculty from the Universities of Utah and Minnesota as well as Taipei Medical University, the University for Health Informatics and Technology in Innsbruck, and the University of Amsterdam. The Master Class includes an academic program with guest lecturers from The University of Amsterdam and a student team challenge focused on machine learning methods. Attendees also enjoyed tours of local informatics and telemedicine companies, a visit to the world-famous Rijksmuseum and an evening sail on the inland bay Ijsselmeer.
The Master class will return to Seattle as UW BIME hosts the next IPHIE meeting in June, 2020.
PUBLICATIONS AND PRESENTATIONS
Katie O'Leary, Daryl Tanghe, Wanda Pratt, and James Ralston. Designing Collaborative Health Reminders and Notifications. Paper accepted to AMIA 2018.
Ari Pollack, Maher Khelifi, and Wanda Pratt. Electronic Health Records & Cognitive Burden, Who's Ready for Change. Podium abstract accepted to AMIA 2018.
Shefali Haldar, Sonali R. Mishra, Maher Khelifi, Ari H Pollack, Wanda Pratt. Exploring the Design of an Inpatient Peer Support Tool: Views of Adult Patients. Paper accepted to AMIA 2018.
Sonali R. Mishra, Shefali Haldar, Maher Khelifi, Ari H Pollack, Wanda Pratt. Must We Bust the Trust? Understanding How the Clinician-Patient Relationship Influences Patient Engagement in Safety. Paper accepted to AMIA 2018.
Calvin Apodaca, Shefali Haldar, Sonali R. Mishra, Maher Khelifi, Ari H Pollack, Wanda Pratt. Is an Emoji Worth A Thousand Words? Pediatric Inpatient Perspectives on Pictorial Modes of Emotional Subtext in Electronic Health Communication. Poster accepted to AMIA 2018.
Maher Khelifi, Shefali Haldar, Sonali R. Mishra, Calvin Apodaca, Erin Beneteau, Ari H Pollack, Wanda Pratt. Designs to Support Informed Hospitalized Patients. Poster accepted to AMIA 2018.
Emily Beth Devine, Erik Van Eaton, Megan E. Zadworny, Rebecca Symons, Allison Devlin, David Yanez, Meliha Yetisgen, Katelyn R. Keyloun, Daniel Capurro, Rafael Alfonso-Cristancho, David R. Flum, and Peter Tarczy-Hornoch. Automating Electronic Clinical Data Capture for Quality Improvement and Research: The CERTAIN Validation Project of Real World Evidence. Published in eGEMS 5/22/18
David Masuda. "Teaching With Your Mouth Shut". Invited education workshop, 70th Annual Meeting of the Association of University Programs in Health Administration. June 13, 2018, Philadelphia, PA.
June 18-22, 2018
 FACULTY/STUDENT/ALUMNI/STAFF ACTIVITIES
 The NIH awarded a new 5-year center award: "The Center for Reproducible Biomedical Modeling". The center is led by Herb Sauro (UW BioEngineering), and includes project leads John Gennari, Ion Moraru (U.Conn.) and Jonathan Karr (Mt. Sinai).
The goals of the project are to help scientists build comprehensive predictive models of biological systems. These biosimulation models should be understandable, reproducible, reusable, and composable. The center includes collaborative ties to biosimulation model repositories and curators at EBI and the U. of Auckland, as well as connections to relevant journal editors. The  BHI portion of the project will be to build ontologies and tools to semantically annotate biosimulation models, and to aid in making their construction more reproducible.  The project will be funded by the NIBIB and the NIGMS. 
Seattle Children's Research Institute job openings
This link https://bit.ly/2y2BQ2m includes a list of all of the biostats openings at the Seattle Children's Research Institute (and a few programmers).
PUBLICATIONS AND PRESENTATIONS
Sean P Mikles, Shefali Haldar, Shih-Yin Lin, Julie A Kientz, Anne M Turner. Trust and Sharing in an Interprofessional Environment: A Thematic Analysis From Child Development Support Work in the Community. Paper presentation at the 2018 American Medical Informatics Association Annual Symposium; San Francisco, CA, USA.
Sean P Mikles, Lauren Snyder, Anne M Turner. Supporting Collaborative Public Health Work Through User Centered Design. Session at the 2018 Public Health Informatics Conference. Atlanta, GA, USA.
Kevin Lybarger, Meliha Yetisgen, Mari Ostendorf. Using Neural Multi-task Learning to Extract Substance Abuse Information from Clinical Notes.
Podium Abstracts:
Ramon Maldonado, Mark Sullivan, Meliha Yetisgen, Sanda Harabagiu. Hierarchical Attention-Based Prediction Model for Discovering the Persistence of Chronic Opioid Therapy from a large Clinical Dataset.
Dae Hyun Lee, Meliha Yetisgen, Eric Horvitz. Learning about Life-Saving Interventions to Predict the Risk of Acute Organ Failures.
Kearns, W.R., Thomas, J.A. Resource and Response Type Classification for Consumer Health Question Answering. In: Proceedings of the AMIA Annual Symposium. 2018 (Accepted)
The presentation will be part of S39: Oral Presentation – Information Extraction and Classification on November 5, 2018 from 1:45 PM to 3:15 PM.