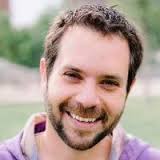 Interests:
Clinical Informatics, Secondary Uses of Electronic Clinical Data, Phenotyping, Temporal Abstractions, Clinical Data Warehouse
Background:
Licentiate (BS) in Medicine, MD and Internal Medicine residency from Pontificia Universidad Católica de Chile, PhD in Biomedical Informatics from the University of Washington. Significant experience in patient care ranging from outpatient ambulatory care to the intensive care unit, now working full time in clinical informatics (implementing healthcare information systems) and clinical research informatics (developing methods to better phenotype patients using EMR databases).
Research:
My current research is focused on developing methods to improve patient phenotyping using EMR databases, in particular the use of temporal abstractions and time intervals to define and identify patient cohorts. My second focus is on developing better ways to interact with patients and individuals in between medical visits or healthy individuals, for example developing systems to monitor patients in palliative home care and studying the use of social networking sites for public health research and practice.
Representative publications:
Rojas E, Munoz-Gama J, Sepúlveda M,

Capurro D

. Process Mining in Healthcare: A Literature Review. Journal of Biomedical Informatics 2016; DOI doi:10.1016/j.jbi.2016.04.007.
Capurro D, Ganzinger M, Perez-Lu J, Knaup P. Effectiveness of eHealth interventions and information needs in palliative care: a systematic literature review. Journal of Medical Internet Research 2014;16(3):e72.
Capurro D, Cole K, Echavarría M, Joe J, Neogi T, Turner AM. The use of social networking sites for public health practice and research: a systematic review. Journal of Medical Internet Research 2014;16(3):e79.
Devine EB, Capurro D, van Eaton, E, Alfonso-Cristancho R, Devlin A, Yanez, ND, Yetisgen-Yildiz M, Flum DR, Tarczy-Hornoch P and the CERTAIN Collaborative. Preparing electronic clinical data for quality improvement and comparative effectiveness research: The SCOAP CERTAIN Automation and Validation Project. eGEMs (Generating Evidence & Methods to improve patient outcomes) 2013; 1(1) Article 16.
Rada G, Perez D, Capurro D. Epistemonikos: a free, relational, collaborative, multilingual database of health evidence. Stud Health Technol Inform 2013; 192: 486-490.
Kirchhoff K, Capurro D, Turner AM. A conjoint analysis framework for evaluating user preferences in machine translation. Machine Translation 2013; Online First DOI 10.1007/s10590-013-9140-x
Demiris G, Parker Oliver D, Capurro D, Wittenberg-Lyles E. Implementation science: implications for intervention research in hospice and palliative care. The Gerontologist 2013; Online First DOI: doi:10.1093/geront/gnt022
Turner AM, Kirchhoff K, Capurro D.  Using crowdsourcing technology for testing multilingual public health promotion materials. Journal of Medical Internet Research 2012; 14(3):e79
Capurro D, Soto M, Vivent M, Lopetegui M, Herskovic JR. Biomedical informatics.Rev Med Chile 2011; 139: 1611-1616