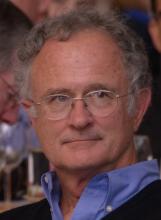 Interests:
Retired Professor, Professor Emeritus in Biological Structure. Interests in structural informatics with emphasis on multimedia data management, ontologies, data integration, the semantic web, and visualization as applied to biomedicine; potential applications of structural informatics in areas outside biomedicine, such as music. No longer accepting students.
Background:
Informatics research on 2-D and 3-D imaging and modeling, ontologies, data management, data integration and visualization; established in 1991 the subfield of informatics known as "structural informatics," whose fundamental premise within biomedicine is that the structure of the body is the most rational means for organizing biomedical information.
Education: B.A., Amherst College; M.D., University of Washington; Ph.D., Stanford University, Medical Computer Engineering.
Research:
1) the Foundational Model of Anatomy (FMA), a large ontology of anatomy; and 2) the FMA-based Ontology of Craniofacial Development and Malformation (OCDM), for the national FaceBase Consortium, whose goal is to collect and integrate multi-species data related to the development of craniofacial abnormalities such as cleft lip. Inactive projects, but ones whose software we still use, include the Digital Anatomist and Anatomy Engine for anatomy education, and the Query Integrator, for facilitating a web of interlinked queries over knowledge and data.
For more information see http://www.si.washington.edu
Teaching:
I am no longer accepting students. However, I am happy to talk with students about possible career paths or other mentors to work with.
Representative publications:
Brinkley, J.F. 1991  Structural informatics and its applications in medicine and biology. Academic Medicine 66(10):589-591.
Rosse, C., Shapiro, L.G. and Brinkley, J.F. 1998 The Digital Anatomist foundational model: principles for defining and structuring its concept domain. Journal of the American Medical Informatics Association, Symposium Supplement, pp 820-824.
Brinkley JF, Borromeo C, Clarkson M, Cox TC, Cunningham ML, Detwiler LT, et al. The Ontology of Craniofacial Development and Malformation for translational craniofacial research. Am J Med Genet Part C Semin Med Genet. 2013;164(4):232–45.
Brinkley JF, Detwiler LT. A Query Integrator and Manager for the Query Web. Journal of Biomedical Informatics. 2012;45:975–91.